Gamewell FCI by Honeywell offers the latest technology and innovation for industrial and commercial fire alarm systems. We are a division of the Honeywell Automation and Control Solutions business group that provides innovative product and service solutions that improve efficiency and profitability.
This manual is designed for use by factory- trained installers and operators of the Gamewell- FCI, 7100 Series, Fire Alarm Control. All illustrations, functional descriptions, operating and installation procedures, and other relevant information are contained in this manual. Dalalen wrote:There is no Back Door to any of the Gamewell-fci systems. However on a 7100, you can change the chip out on the board and it will default the panel including the password. However on a 7100, you can change the chip out on the board and it will default the panel including the password. This manual is designed for use by factory-trained installers and operators of the Gamewell-FCI, E3 Series™, Expandable Emergency Evacuation, Fire Alarm Control. All illustrations, functional descriptions, operating and installation procedures, and other relevant information are contained in this manual. An automatic fire alarm system—typically made up of smoke detectors, heat detectors, manual pull stations, audible warning devices, and a fire alarm control panel (FACP) with remote notifi-cation capability—can provide early warning of a developing fire. Such a system, however, does not assure protection against.
The E3 Series Expandable Emergency Evacuation System is the latest generation of commercial fire alarm control panels. Others include the FCI 7100 series which is a rich, scalable analog addressable control panel designed to meet the smallest to the largest commercial and industrial installations. The Identiflex 600 series fire alarm panels are suited for small to medium sized installations of institutional, industrial and commercial life safety applications. The IdentiFlex 100 is a 25 point, single loop, addressable fire alarm control panel that supports Gamewell FCI, HFS series detectors and modules.
Gamewell has a broad offering of voice evacuation systems including the E3 Series and Netsolo. Choose from the E3 classic emergency voice evacuation system or the E3 broadband intelligent, networked multi channel fire alarm control and emergency voice evacuation system. In addition, there is the NetSOLO and the FireVac UL listed automatic combination fire alarm and emergency voice evacuation system.
FCI conventional fire alarm control panels include models Flex GWF402, GWF404, GWF410, GF505, GF506D, GF506R and GF510 alarm panels.
Intelligent, addressable modules and sensors for the E3 Series, FCI 7100 Series and Identiflex 600 Series include the ASD-PL2F/PTL2F analog, addressable photoelectric plug in smoke detector, ASD-IL2F analog addressable plug in smoke sensors with integral communications, ATD-L2F/RL2F/HL2F addressable plug in thermal sensors, MCS-Acclimate 2F intelligent, addressable, multi sensing low profile sensor, ASD-FILTREXF analog photo sensor, ASD-LS laser smoke sensor, ABD-2F Beam smoke sensor, MCS-COF advanced multi criteria fire/CO detector and MCS-4-WARN advanced multi criteria detector with four unique sensing elements.
Velociti Series modules include the AMM-2F, AMM-4F, AMM-2IF, AMM-2RIF, AMM-4SF, AOM-2RF addressable monitor modules, AOM-MUXF, AOM-TELF audio evacuation module, AOM-2SF relay supervised control module, MMO-6RF six relay output module, MMO-6SF, MMI-6SF, MMI-6SF interface module, MMI-10F with the MS-7, MS-7AF and MS-7S coded manual fire alarm stations.
Fci 7200 Datasheet
SmartScan sensors include the XP95-P photoelectric smoke sensor, XP95-I analog addressable smoke sensor, XP95-T analog addressable thermal sensor, XP95-LI line isolator, XP95 PD/ID analog addressable duct smoke detector, XP95-DM analog, addressable, discovery multi sensor, CZI-95 series point identification device and the XP95-M addressable multi sensor.
SmartScan and Gamewell modules include the AAM95 analog addressable module, RCE-95 relay control elements, SCE-95 signal control element, RSI-95 releasing solenoid interface, BCE-95 building control element, CTX-95, MS95 addressable manual.
Conventional detectors include the I3 series detectors, D4120 smoke duct detector, Innovairflex DNR/DNRW duct smoke housing, D2 smoke detector, 5600 series mechanical heat detectors, BEAM1224 projected beam detector, FireRay reflective beam smoke detector and the CO1224T conventional carbon monoxide detector.
Conventional pull stations include the M46-L series fire alarm pull stations and the XAL-53 MS series explosion proof pull station.
Mass notification devices include the audible visual SpectrAlert devices, CS control station, CCU communication control unit, HPSS16 speaker station, HPSS32 speaker, OSU outdoor speaker unit and the RTU remote terminal unit.
Power supplies devices include models HPF24S6, HPF24S8, CDP8, GFPS-6, GFPS-9, HPFF8 and the HPFF12 power supply.
Xtrails Vesda aspiration detection models include VLC-400 apollo smoke detector, OSID open area smoke imaging detection, VFT-15 and VLF-250 smoke detector, Aspire2 software, VLF-500 detector, VIC-010 interface card, VLP detector, VLC-500/505 detector, VHX-300/0310 open protocol and VSW-100 vesda system configurator.
Gamewell FCI provides total fire system solutions to meet the fire protection needs for schools, business, medical facilities, industrial and government installations from small buildings to large complexes. Download a GamewellFCI Manual.
Control Panel
The E3 Series® Expandable Emergency Evacuation System by Gamewell-FCI is in the forefront of the latest generation of fire alarm control panels. Employing the new high-speed Velociti® sensors, the E3 Series provides previously unattainable polling speed and response together with the flexibility demanded by today's emergency evacuation systems. In addition to their high-speed polling rate, the Velociti Series of sensors feature bi-polar LEDs that flash green for normal polling, and light red steadily to indicate an alarm.
The E3 Series is equipped with an 80-character LCD-E3 alphanumeric LCD display that allows 40 characters to be user-defined for custom installations. Up to six (6), keyboard LCD displays may also be remotely located. In addition, you can install five of the familiar LCD-7100/RAN-7100 remote displays. The displays show instant system status information and can be connected in any desired area of an installation.
A high-speed 32-bit processor easily tackles a wide array of applications from small office buildings to multi-complex, high-rise installations.
The (64) node networking is made possible by 625K baud/ARCNET communications using twisted-pair copper cable, fiber-optic cable, or a combination of both. In addition, the Addressable Node Expander (ANX) board expands the network to one hundred and twenty-two (122) nodes.
The basic E3 Series is equipped with an ILI-MB-E3/ILI95-MB-E3 Intelligent Loop Interface-Main Board, ILI-S-E3/ILI95-S-E3 Intelligent Loop Interface Expansion Board, ANX, and ASM-16 Addressable Switch Module that features sixteen (16), software programmable switches, each accompanied by red, green and yellow LEDs that can be programmed to indicate operation of the switches. Additional ASM-16 modules may be added to expand the operation to a plateau previously unimagined.
The Intelligent Loop Interface – Expansion Board (ILI-S-E3/ILI95-S-E3 provides the E3 Series control panel with two (2), additional signaling line circuits. The layout is similar to the ILI-MB-E3/ILI95-MB-E3 with the exception that a number of components are omitted. It occupies one node on the Broadband network.
Each ILI-MB-E3/ILI95-MB-E3 can support as many as sixteen (16), ANU-48 LED Driver modules supporting hundreds of LEDs on a 3rd party graphic annunciator for remote annunciation. The ANU-48 modules may be installed in any Listed remote annunciator. It can be remotely located via an RS-485 serial interface. An array of cabinets allows for neat, compact, attractive installations.
Panel Features:
IBC Seismic Certified
Listed under UL® Standard 864, 9th Edition
UL Listed for smoke control (dedicated and non-dedicated) when properly configured
FM/UL Listed for Pre-action/Deluge use
Styles 4, 6, or 7* signaling line circuits
Two to (244) SLCs each supporting 159 sensors and 159 modules
625K baud ARCNET communications using wire, fiber, or mixed configurations for installation flexibility
High-speed 32 bit processor and 4100 event history log
Advanced Boolean logic-based programming such as AND, OR, NOT, time delay and calendar functions configurable via computer programming
Supports up to (16), ASM-16 addressable switch or ANU-48 LED driver modules per ILI-MB-E3/ILI95-MB-E3
Two (2), Class A, Style Z or Class B, Style Y, notification appliance circuits rated at 2.0 amps. per circuit
Integral city connection
Flexible 115,200 baud high speed RS-232 interface
40 character user-defined text per device
Supports up to five (5), LCD-7100/RAN-7100 displays and six (6), LCD-E3 keyboard displays per ILI-MB-E3/ILI95-MB-E3
Velociti® Intelligent Service Features:
Poll 318 devices in less than two (2) seconds
Activate up to 159 outputs in less than five (5) seconds
LED's blink associated device address during Walk Test
Fully digital, hi-precision protocol
Up to 9 levels of sensitivity adjustment
Pre-Alarm adjustable between 15 levels for both Alert and Action
Day/night automatic sensing adjustment
Sensitivity windows:

Ion .05 to 2% obscuration
Photo 1 to 3% obscuration
Laser .02 to 2% obscuration
MCS Acclimate2F .5 to 4%, also self-adjustable options 1 to 2%, 2 to 3%, 3 to 4%
HARSH 1 to 3% obscuration

Drift compensation
Each Loop Card has its own integral processor providing maximum survivability on loss of any other component. SLC provides full response on loss of any other system processor
Optional programmable switches can be configured to enable, disable or group any combination of output devices
Integrated point or Grouped Cross Zoning allows for numerous devices installed at any location to cooperate and determine alarm condition
Automatic detector sensitivity testing
DIRTY and VERY DIRTY detector maintenance alerts
Cabinets
The E3 Series® Expandable Emergency Evacuation System by Gamewell-FCI offers several cabinet size options. These cabinet options allow for neat, sturdy, attractive installations. The E3 Series cabinet assembly is a compact, wall-mounted enclosure. A typical cabinet includes a backbox and an outer locking door. In addition, there are several inner door choices and mounting plates to accommodate a variety of E3 sub-assemblies.
Each cabinet backbox includes mounting patterns for plates to aid the installer in arranging and securing the subassemblies to the backbox. Backbox knockouts are also positioned at numerous points to allow a conduit access into the enclosure.
Four (4) Annunciator Cabinet sizes provide maximum flexibility that can meet any application.
Cabinet A or AA offers 2 slot and 3 slot options to accommodate either of the following configurations:

Cabinet A or AA, 2 slot allows space for one (1) LCD-E3 and one (1) NGA or one (1) ASM-16/ANU-48.
Cabinet A1 or AA, 3 slot provides space for either one NGA and two ASM-16s or three ASM-16s/ANU-48s.

Cabinet A1 houses one NGA or one ASM-16/ANU-48.
Cabinet A2 accommodates a single LCD-E3 display.
E3BB-RBSlim or B-Slim contains the 600 Series cabinet.
Cabinet B includes a mounting plate that contains a space for the ILI-MB-E3/ILI95-MB-E3, PM-9/PM-9G sub-assemblies and batteries set inside the backbox. Additional subassembly options mounted on the backbox include the DACT-E3 and RPT-E3. The 2 slot inner door houses the following options:
one (1) LCD-E3 module and
either one (1) ASM-16/ANU-48 or one (1) NGA module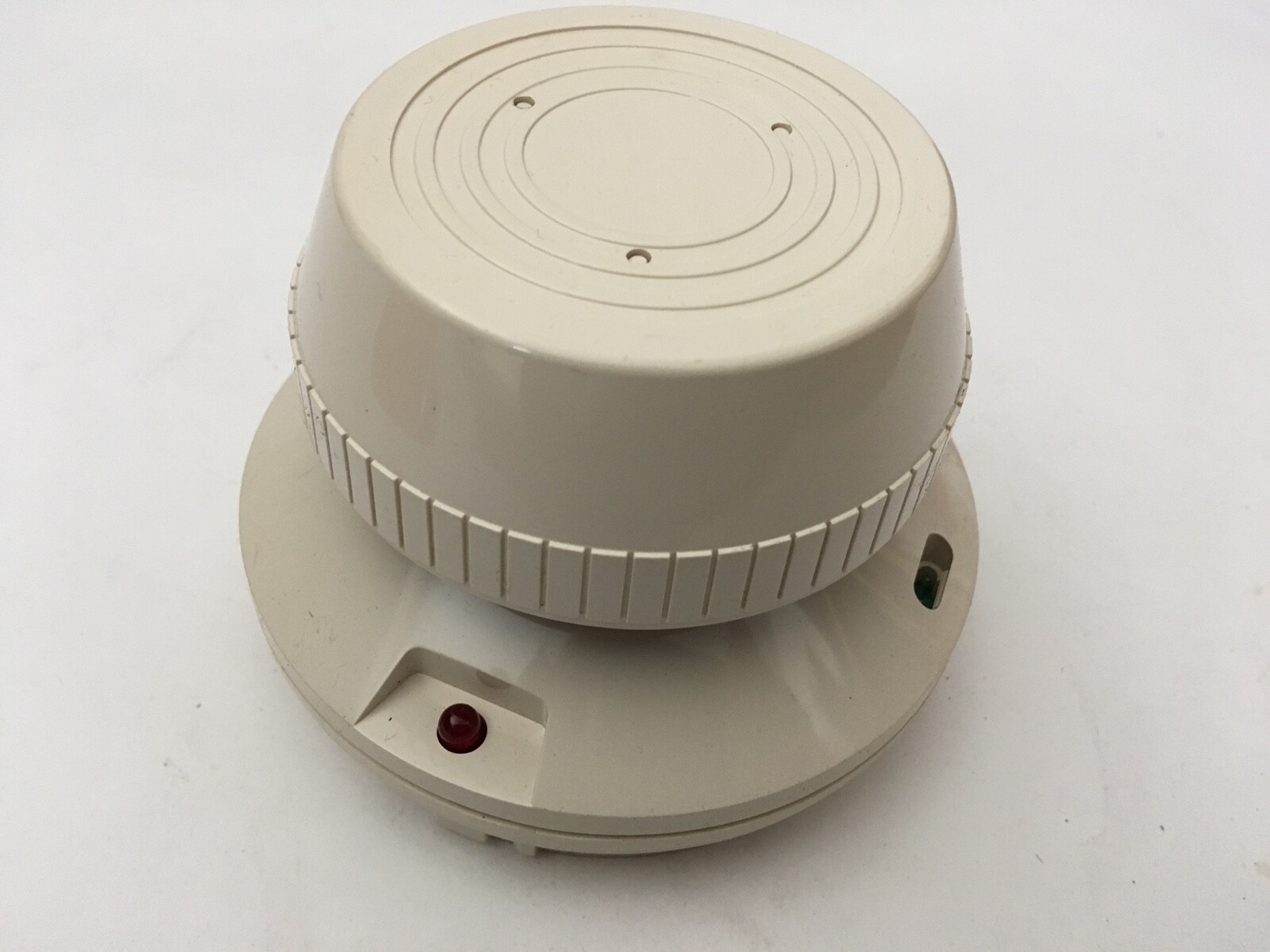 Fci Fire Panel Manual
Both C and D size Command Center cabinets house a variety of E3 Broadband sub-assemblies in multiple configurations that provide a solution to a wide range of applications.
Two (2), flexible inner door panel selections are available for C and D size Command Center cabinets that may contain a fire fighter's phone handset, a microphone, and optional modules to meet the facility operation requirements.
Cabinet Features:
IBC Seismic Certified
16-gauge steel backbox
Removable outer and inner doors
Inner door bonding strap used to provide electrical continuity for grounding
Backbox and door ground studs provide positive grounding. 180° opening door with full clearance
Available in either black or red
Lexan® windows appear on the doors of most cabinets, except the Cabinet "C" and "D" INX cabinets and the INX CAB-B cabinet which contain louvered doors
90° opening door with zero clearance
Keylock with quarter turn latch
Trim Ring accessories available