Ak0i
Villager
Mansion tiles for RPG Maker MV/MZ/Ace! Kokoro Reflections. Cyber City City Exterior Tileset. Hi Resolution Cyberpunk City Exterior Pixel Tileset Pack.
Modern RPGs need slick and trendy looks for tilesets, so here it is! Take it all in with this modern exterior tile pack by Kaue Luchetta. This VX Ace compatible tile pack contains lots of interesting must-have tiles for modern city exteriors focusing on residential and general town scenes.
Cyber City: Exterior Tiles, KR Elemental Dungeon Tileset - Celestial Flora Ice Time. RPG Maker VX Ace.
Pick the tiles you want to use, and "paint" them on to your maps. With powerful enhancements from the previous RPG Maker's map editor, and a large collection of new tiles, you can build countless towns and dungeons for your players to explore! The Layer Function Returns! An incredibly missed feature from RPG Maker XP returns with MZ!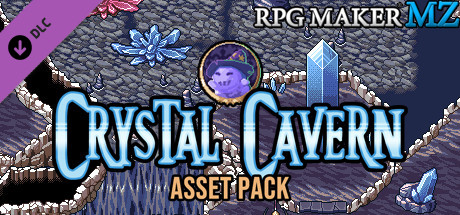 Joined

Dec 4, 2020
Messages

12
Reaction score

28
First Language

English
Primarily Uses

RMMV
Rpg Maker Mz Demo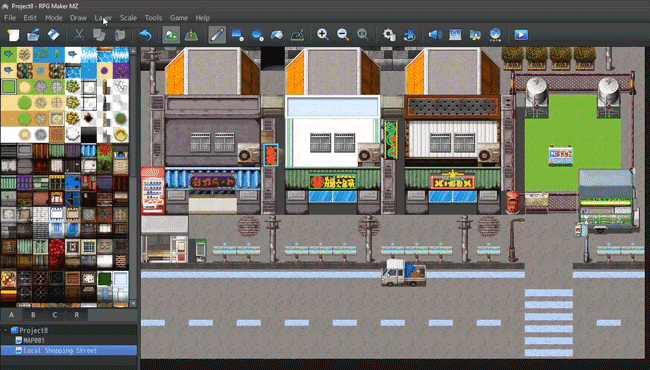 Rpg Maker Mz For Free
Hello! I've come across an issue with my starting cutscene for my game. I hope I can explain it well enough! I'll try to include as many screenshots as well.
Basically the game will start off with three 'parts'; showing the main character doing certain tasks. I was able to get 2 of them done but struggling with the last. With each part I have the screen fading out, the camera moves, and then fading back in. Which worked for the 1st one! But to get from part 2 to part 3; when I set it up to fade out and then activate control switch 3 ON, and then have another one that activates with that switch and fades in; it ends up fading out twice?
I thought maybe I had an extra fade out somewhere, but that's not the case. As when I take out the two, the scene works fine just without the fading.
Is this some issue with my placements?
First screenshot is the end of part 2, activating the end selfswitch D ; which has the fade-out then activate part 3.
It fades out successfully, fades in, but then fades back out for the rest of the scene.
Last screenshot is the start of my part 3; which has no issues except for the fading! I have the camera going over there then the fade in; but I have no other screen changes...
Sorry if I'm just completely glossing over something simple! But any help would be appreciated <3